Its Friday night and you've just arrived from a strenuous day at work and an even more stressful number of hours in traffic. You crash into your favourite couch and grab a cup of your favourite beer or juice to cool off while you turn on the water heater for a refreshing bath. Imagine you had none of these in your apartment at a time you need it the most. That would be heartbreaking and you might be forced to go to bed grumpy. In a quest for a home or apartment of our dreams, we all strive to find the perfect or at least near perfect space for ourselves. We crave the comfort our home gives and endeavour to achieve the feeling of welcome and comfortability that it brings. Bearing that in mind, we still have varied tastes and preferences which informs the decisions made. If I may ask, what do you look out for when in search of an apartment? Various aspects of a home appeal differently to both men and women but I'd like us to consider what a man might give consideration before paying for that house he just checked out.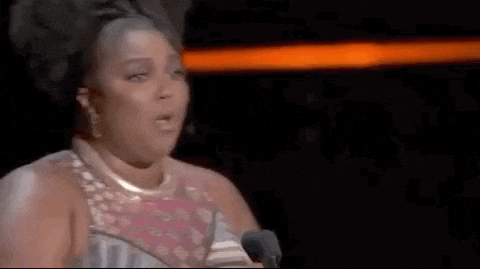 From careful study and research of the male gender, I have seen that men love these things in their apartments;
Dark colours are usually the preference of most men as they feel brighter or louder colours exude a more feminine touch. If you're looking to transform an apartment to the perfect man cave, choosing dark colours of paint and decor in general is a good way to start. Cast your mind back to when you must have visited a male friend or relative and try to remember the colours you found; most likely colours like brown, dark blue, grey and other cool colours. They just love the 'easy on the eyes' kind of feeling. More to that, lovers of dark colours tend to portray a powerful and prestigious personality which is true for many men as they like to be in control of their space and lives in general.
Men love furniture items that display tasteful masculinity.They usually go for rugged materials like wood,metal and leather for style.For shape,a sofa with an angular design is preferred over one with round edges. Angles give a more masculine demeanor, trendy and very versatile. An example of such are the L-Shaped sofas which come in many variations. Some even serve as convertible beds if the use of space in a small apartment needs to be properly maximised.
Art has a way of uplifting the mood, changing the ambience of a room and bringing life to the overall outlook of a house or apartment. Wall arts could range from paintings to sculptures and drawings. Murals on empty walls can turn it from zero to hero in no time. It also makes a small area appear spacious and more inspiring. Men love this bold appearance and try as much as possible to incorporate it when designing their home interior. In recent times, digital art, quotes and sculptures accentuate and improve the aesthetic of a space in more ways than one. Regardless of the size of his apartment, a man loves to hang lots of artistic pieces.
A male student or worker definitely would love a personal space in his condo that he can own. Be it a 1,2 or 3 bedroom apartment. This he can achieve with the study or home office corner. It could be an entire room in the house dedicated to this course or a part of the sitting area .It consists of a work table and seat, a table lamp and a bookshelf or floating shelf. I don't know about you but most men I know are particular about this home office; it's like a mini shrine for them lol and more like a sacred unit.
Now I know what you're thinking. Gym? Yes a home gym .I'm not saying you should go build a standard commercial gym in your 2 or 3 bedroom apartment. One wonderful thing about this gender is that they can improvise on anything at all and still get what they want done. A good number of men love to work out and if circumstances don't allow them to hit a proper gym, they set up one in their homes either at a balcony or outrightly convert a free space or room for that purpose.
At Fairfield, you get to enjoy these and more with your finished apartments and have the opportunity to decorate to taste with the semi-finished blocks. For more information contact 09163214545 Are there other things that appeal to you as a man when looking out for a property or setting up a newly acquired one? Mention them in the comments.
Catch you next week
Tife Adejinmi